Digital Humanism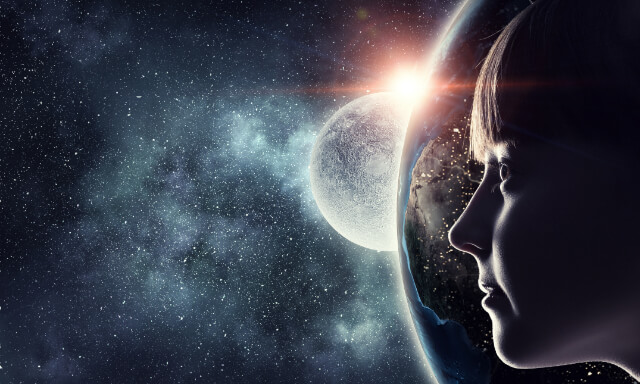 Technology is a wonderful gift of our human intellect. But this doesn't automatically make it a gift that's always good for us.
Today, our technological reality often does not carry us to true evolution, but tends to erode away our humanity instead:
it makes the mind lazy, it puts relationships on the back burner, and it makes us accustomed to living passively.
If we want to reverse this trend, to allow humankind to reclaim its awareness of every change that happens,
we must choose to take a different direction.
Quality of life
vs

Technological progress

If it improves people's lives, then it can be called progress.

Instead of a "technological progress" that induces psychological enslavement, causing us to unwittingly conform to so-called "inevitable" changes in our lives, we choose technology that serves the human being.
Freedom of the soul
vs

Mind Control

Each of us has the right to take possession of the free and sacred space of our inner world.

Your mind should be unassailable.
Rather than put up with the meddling with and intrusion into our minds, we choose technology that makes people aware.
Free choice
vs

technological stalking

The individual must be the driving force on his or her path to human growth and evolution.

Instead of the harassment and invasive siege of information, mass suggestion and trends, we choose the technology that favors research, evaluation and free choice.
Profound experiencing
vs

Superficiality

We live on enriching experiences, which engage and instill us with energy.

Rather than a world which drains away the spice of life with stereotyped, trivial actions and watered-down interaction, we choose technology that helps enhance every human activity.
Interaction
vs

Isolation

We need human relationships and authentic sharing.

Instead of the dehumanizing individual isolation and misguided interplay that leads to collective voyeurism, we choose technology that promotes meaningful interaction between people, and safeguards the precious quality of our private space.
Human Intelligence
vs

Artificial Intelligence

We are considerate and productive beings, both curious and creative at the same time.

Rather than the centralized artificial intelligence over which we have no control, that takes over and replaces us, "deactivating" our mind, making it lazy and passive, we choose technology that kindles our attention, awakens our analytical capacities, incites our ability to accomplish, and arouses our imagination.
Uniqueness
vs

Standardization

Every single human individual is fabulously unique.

Instead of placidly accepting central algorithms that churn out "choices", answers and advice which are the same for everyone, we choose technology that helps everyone discover, develop and express their own uniqueness by creating their own personal universe.